DOSING AND MIXING EQUIPMENT
FGS-P Series Gravimetric Powder Doser
FGS-P measuring hopper and dosing components as a whole unit, placed on the weighing platform, the weight signal is transmitted through the meter's non-stop symmetry, calculate the change ratio of weight in unit time as instantaneous flow rate, then through various filtering techniques of hardware and software, the actual flow can be obtained as the control object. Through Formax's self-developed controller via PID feedback compensation for approximating target, ensuring that the metering accuracy of the equipment can be achieved 0.1~0.5%.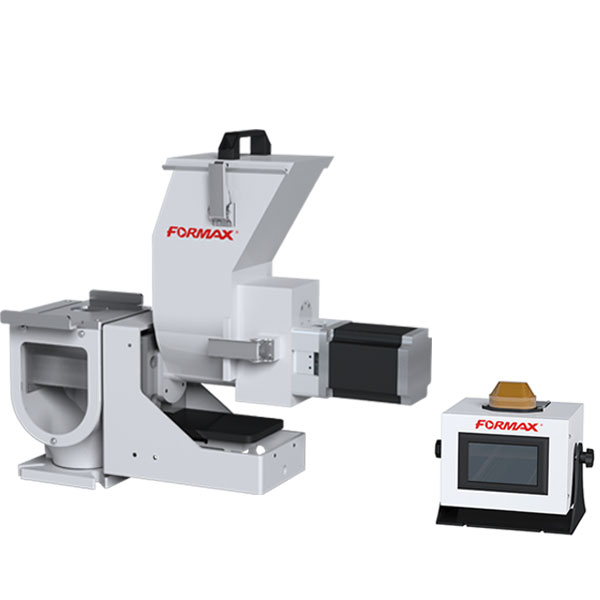 Features
Double spiral design for reliable dosing of non-free flowing powders.
Agitator avoid material clogging or rat holing.
All stainless steel and high grade polished hopper.
Modular assembly structure,easy to dismantle, clean and interchange.
Record existing operating modes, unaffected by power outages, start running after power is restored.
With weighing function, automatic calibration, automatic monitoring of powder additive metering.
With "Ethernet communication", can transfer data, can record the same day storage.
With color difference compensation function, it can be auto regulation.
With loss-in-weight technology to meet extremely high production accuracy requirements.
With recipe storage function, up to 100 recipes can be stored.
Suitable for extruder and injection molding machine.
Stepping motor with weighing controller for accurate measurement, the accuracy is 0.1~0.5%.
What do you think of our products? Welcome to contact us.
Contact Us