FEEDING AND CONVEYING EQUIPMENT
SHY Series Main Unit + Central Hopper Loaders
Formax Central conveying systems can save you thousands of dollars by fully automating the conveying of plastic pellets and powder from storage to the plastic processing machines. Less personnel is required and safer working conditions with a reduction in your costs. This system offers expandability for the future integration of scrap granulators,drying and blending systems.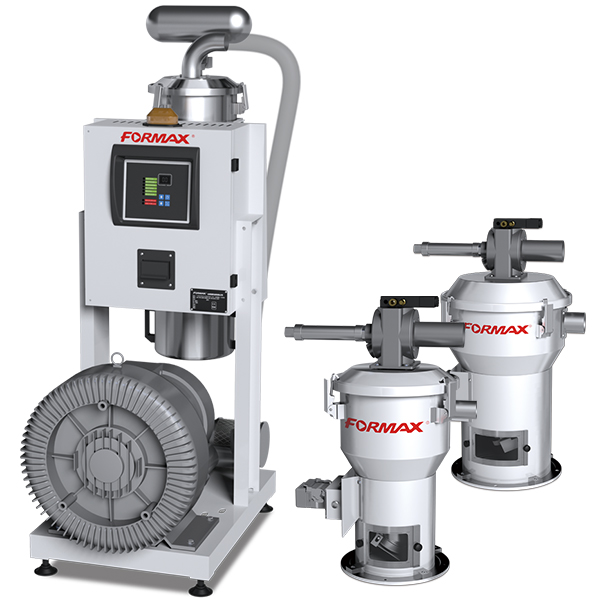 Features
One to Six material conveying can save a lot of cost.
Dust collective chamber features a cyclone collectorand a dust collection bin to reduce the load of the filter effectively.
Separate dust collector is easy to clean.
Main unit is equipped with faults and pump overload light to alarm quickly.
Main unit equips the vacuum breaking valve to protect the pump.
Alarm light is as standard
CV series central hopper loaders can be mounted on IMM/Extruder directly.
CE safety plug ensures safe and reliable operation
What do you think of our products? Welcome to contact us.
Contact Us