DRYING AND DEHUMIDIFYING EQUIPMENT
FCAD Series Compressed Air Dryer
FCAD-1~8:
Compressed air passes through pressure regulating valve, solenoid valve, filter, dehumidification devices then through throttle valve blowing into heater box and released to the atmosphere, decrease air dew-point, the compressed air be heated then blowing into insulation hopper to process drying materials , hot and humid air through filter released to the atmosphere, to achieve the purpose of removing moisture from plastic materials.

FCAD-15~ 50:
Compressed air passes through pressure regulating valve and filter then goes into heatless appliance and blows into heater box, compressed air after heating then into hopper dryer for drying materials, hot and humid air through recycle filter for reuse.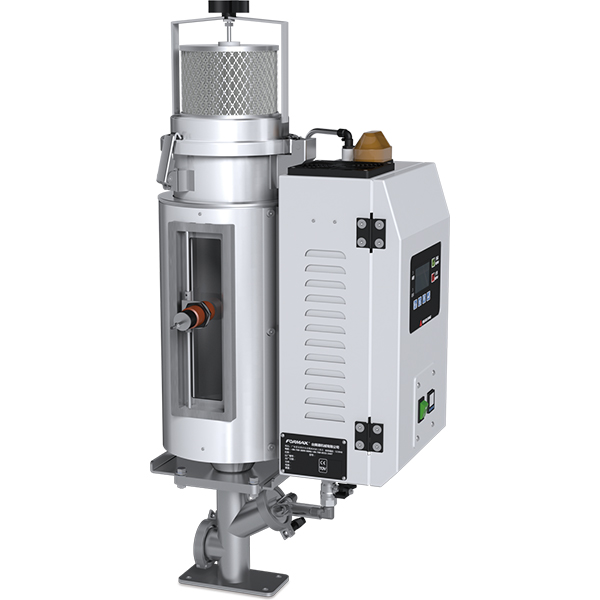 Features
P.I.D temperature controller can reach the accuracy of±1°C
Equipped with compressed air to avoid the effects of environment temperature and humidity and provide good conditions of drying and stable.
FCAD-1 with double-layer high temperature resistant glass tube, easy to view the materials level.
FCAD-4~50 hopper is made of stainless steel, ensure that materials are not contaminated
With compressed air detection,machine runs safely and reliably.
Equipped with overheat protection to avoid excessively high drying temperature
Equipped with air outlet filter,which is used to filter dried air exhausted to outside.
Equipped with 7days 24 hours switch on/off, easy operation.
Equipped with warning light can monitor machine operation.
What do you think of our products? Welcome to contact us.
Contact Us