DOSING AND MIXING EQUIPMENT
FGS Series Gravimetric Screw Doser
Signals from control cabinet are sent to motor, and then motor begins to work. The rotary force is transferred to the dosing screw through shaft connector. Color additives in hopper fall into the groove of conveying screw, then are taken to hopper base by rotating action of the screw.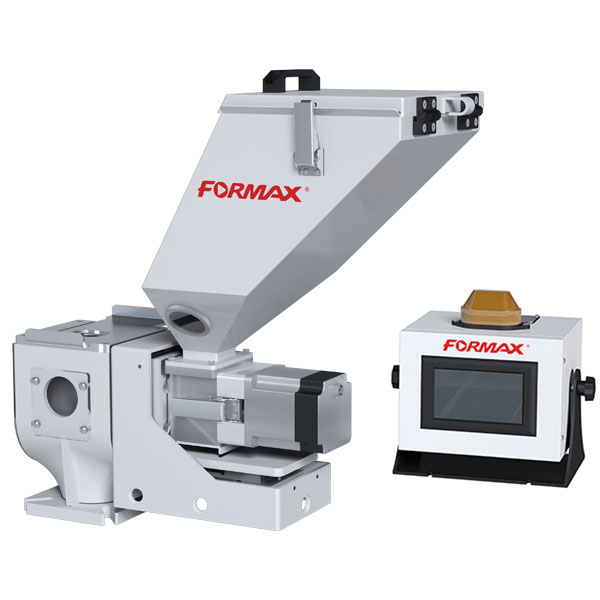 Features
Dosing screws are stainless steel for durability.
Unit is comprised of standard modules for ease of cleaning disassembly and interchangeability.
Standard base compounding bucket magnet to prevent damage to the molding machine screw
Set manual cleaning valve for easy replacement of colorant
Record the existing operation mode, no impact from power outage, resume operation after power restoration
100 recipes are available for permanent recording of material discharging time and finished products weight
With weighing function, automatic calibration, automatic monitoring of the addition of colorant or additives
With Ethernet communication function, it can transfer Cdata, record the amount of recycled materials and colorant on the same day and store it for later viewing.
With chromatic aberration compensation can according to the proportion of recycled materials to adjust colorant or additives ration automatically
The weight mixing technology is used to control the mixing process to meet extremely
High production accuracy requirements
Suitable for extruders in injection molding machine mode
It can detect the colorant blockage caused overload, it will automatically stop for protection and alarm
Motor failure will automatically stop and alarm
What do you think of our products? Welcome to contact us.
Contact Us