DRYING AND DEHUMIDIFYING EQUIPMENT
FHD Series Hopper Dryer
Air blown out of blower became high temperature drying air after through drying heater. Through the special air blowing design, hot air can be equably dispersed in the material storage tank. Hot air recycler is optional so the air enters drying blower after being filtered to form a closed loop circle and save electricity.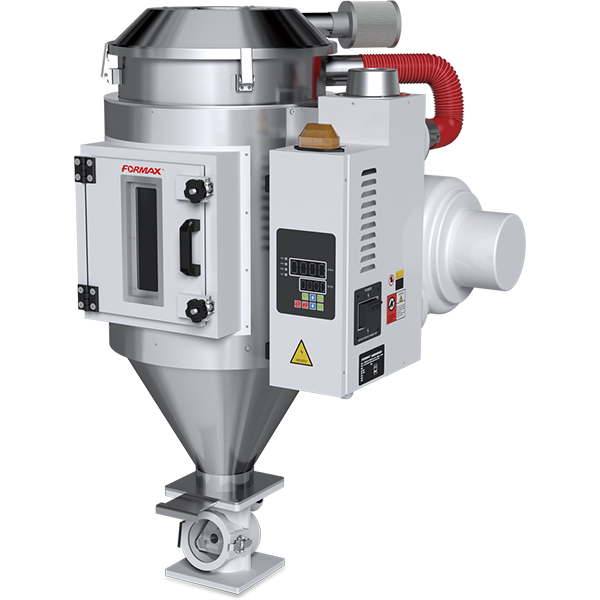 Features
Adopt microprocessor controller to control the temperature exactly and use LED monitor and digital PID control.
Overheat protection can reduce the loss of human or mechanical failure.
It's better to adopt hot air blowing and cyclone exhaust principle.
7-day timers are standard for auto switch on/off to save energy.
FHD-30 and models above are equipped with the active cleaning door.
FHD-300 and models below have the magnetic base with magnet;
FHD-400 and models above include floor stand and slide gate valve.
What do you think of our products? Welcome to contact us.
Contact Us