DOSING AND MIXING EQUIPMENT
FVS Series Volumetric Screw Doser
Signals from control cabinet are sent to motor, and then motor begins to work. The rotary force is transferred to the dosing screw through shaft connector. Color additives in hopper fall into the groove of conveying screw, then are taken to hopper base by rotating action of the screw.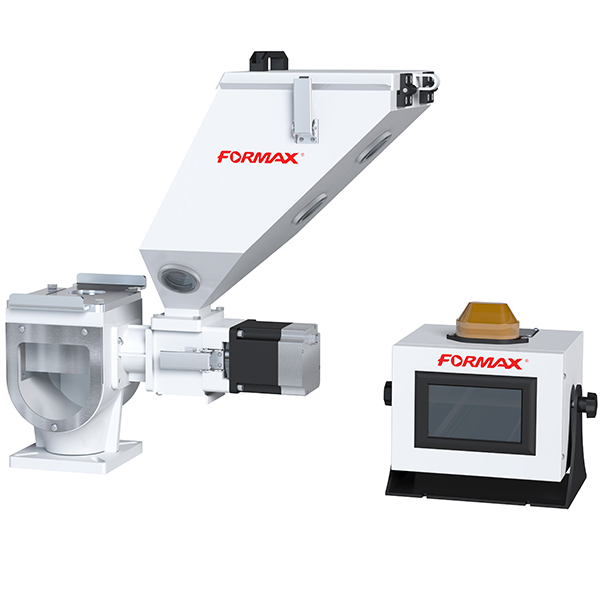 Features
Dosing screws are stainless steel for durability.
Unit is comprised of standard modules for ease of cleaning disassembly and interchangeability.
External Signals can be directly input to control box.
Compulsory material cleaning makes it easier to replace master- batch.
Applicable on extruder, just need to make a few wire replacements.
RPM can be automatically adjusted according to extruder processing speed, which maintains the fixed proportion of master batch.
100 recipes are available for permanent recording of material discharging time and finished products weight (for extruder, it is max. throughput per minute).
Using stepping motor and more accurate and stable.
Based on customers' demand, mold cycles can be set to add additives periodically so that micro-metering can be achieved.
Equipped with RS458 communication function.
What do you think of our products? Welcome to contact us.
Contact Us