HEATING AND COOLING EQUIPMENT
FWC Series FWC Water-Cooled Chillers
The liquid refrigerant in the evaporator absorbs heat from the water and begins to evaporate when the chiller refrigerant recirculation system, a certain temperature difference between the ultimate refrigerant and water, the liquid refrigerant is also completely evaporated to a gaseous state and then sucked in and compressed by the compressor, gaseous refrigerant absorbs heat through the condenser, condensed into a liquid, after throttling through the thermal expansion valve turn into low temperature and low pressure refrigerant into the evaporator, complete the refrigerant cycle.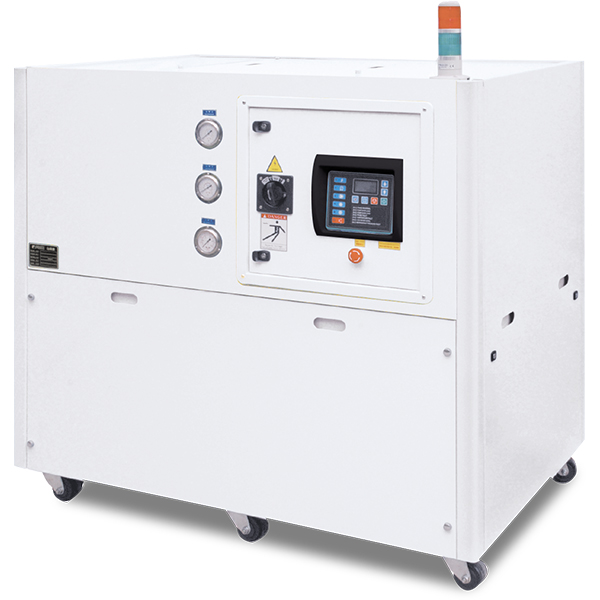 Features
Cooling temperature range 3-30°C.
Stainless steel insulated water tank.
Anti-icing protection device.
Using R22 insulation refrigerant, the refrigeration effect is good.
Compressor and pump with overload protection.
High precision controller with display accuracy of ±0.1°C.
Adopt brand compressor, low noise, high energy efficiency and long service life.
FWC single unit with low pressure pump as standard, double units with middle pressure pump as standard.
What do you think of our products? Welcome to contact us.
Contact Us