FEEDING AND CONVEYING EQUIPMENT
S+M Series Three-phase Single Hopper Loader
Formax Central conveying systems can save you thousands of dollars by fully automating the conveying of plastic pellets and powder from storage to the plastic processing machines. Less personnel is required and safer working conditions with a reduction in your costs. This system offers expandability for the future integration of scrap granulators,drying and blending systems.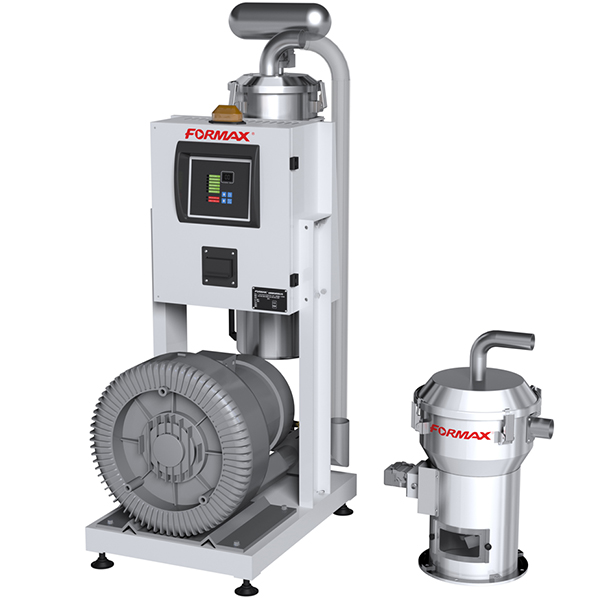 Features
Adopt microprocessor and memory meter EPROM to save data permanently.
LCD monitor, auto-cleaning function, and self-detected pump overload protection.
It consists of cyclone duct collector and a dust collective bin to effectively reduce the load of filter.
Wire connection point for FPV.
Alarm light is as standard.
M5 and models above equipped with vacuum breaking valve to protect the pump.
What do you think of our products? Welcome to contact us.
Contact Us