FEEDING AND CONVEYING EQUIPMENT
E(EV) Series Single-phase Single Hopper Loader
FORMAX has many years experience developing and supplying central conveying, blending and drying systems for the plastics processing industry worldwide.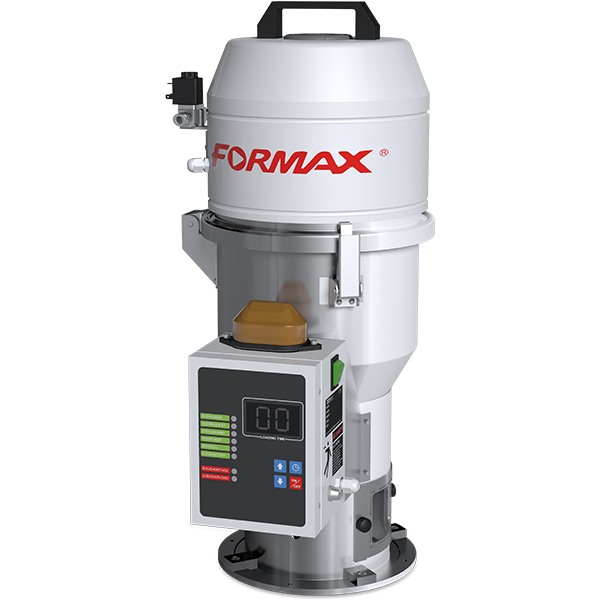 Features
Adopt microprocessor and memory meter EPROM to save data permanently.
LCD monitor is equipped with wireless control in 5 meters, or the user can operate on the control panel directly. E/EV series also have auto-cleaning function.
E series adopt carbon brush motor which is high RPM, high air flow, small size, movable conveniently, and easy installation.
Wire connection point for FPV.
Hopper and bottom base are adjustable.
E has a reed switch, while EV adopts photo-sensor switch with high sensitivity and stable quality.
All models equipped with hinged hopper lid for clean easily.
E6 has an OD.¢235mm bottom base, E12 has an OD.¢235mm bottom base which can work with FHD-15kg and above models and FHA-100kg and below models.
E series equipped with 100μ and 10μ double layers' filter and powerful filter cleaning device.
Stainless steel structure.
What do you think of our products? Welcome to contact us.
Contact Us