DRYING AND DEHUMIDIFYING EQUIPMENT
FDD Series 2-in-1 Compact Dryers
The FDD Compact Dryer use Honeycomb dehumidifier and Drying hopper with compact stand.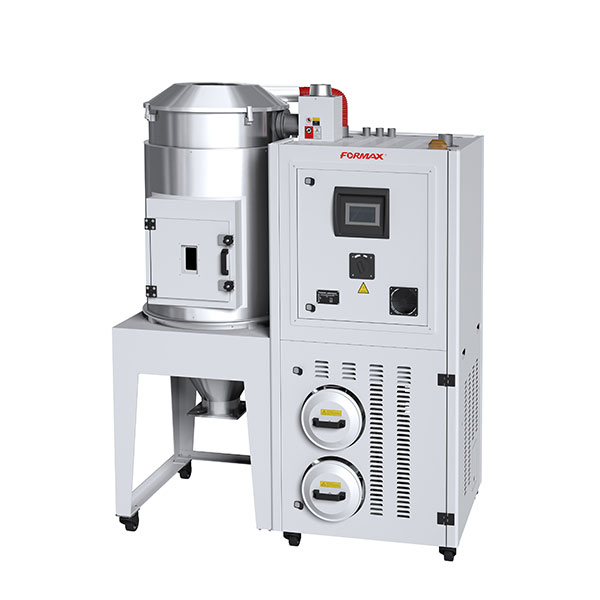 Features
Each model combines dehumidifying and drying functions into a single unit.
Insulated drying hopper features dry air down-blowing and cyclone exhaust design. This improve drying efficiency and reduces energy consumption while maintain a steady drying effect.
Compact in size for ease of movement and space saving.
Material processing is controlled via microprocessor as standard, more convenient control and auto operation.
Dewpoint monitor can be filled by option to check dry air dewpoint.
Optional suction box and hopper loader for added convenience when conveying material.
What do you think of our products? Welcome to contact us.
Contact Us